vCampus is our Enterprise Grade Portal for all your intranet requirements and socio-academic activities.
vCampus is your intranet/extra-net portal on Cloud. For educational organizations, it provides a great platform for your socio-academic needs. With its virtual communities, user spaces and unmatched customization options, organizations can greatly benefit by having a one stop virtual environment for all their needs.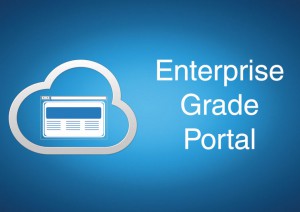 Some of the features of vCampus include
An individual public website for all the Faculty, Staff and Students, with access to over 60 applications that can be used on these pages.

A secure Document Library, which can be used to store, share and collaborate documents, files and other information resources.

A searchable video library where the recordings of various lectures, programmes and other video material can be accessed.

Live Streaming Services, delivering network and device adaptable streaming.

Virtual Communities for different departments, working groups and collaboration projects.
Customizable Registration/ Enrolment Services.

Secure Single Sign On (SSO).

Knowledge Base, Wikis, Instant Messaging, Blogs, Shared Calendar and Announcement & Alerts.

Message Board/Ticketing System for reporting problems and feedback.